The Aeroplane Technical
Air Pilot's Manual 4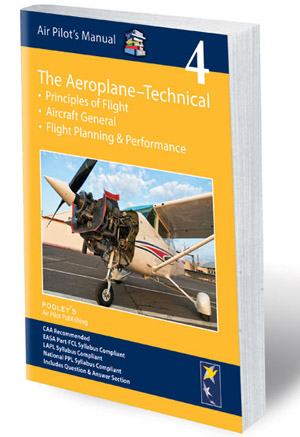 The fourth volume of this series contains basic principles of flight, together with a great deal of technical information about the airframe, systems and engines of light aircraft.
New information has been included to deal with the increasing number of diesel, glass cockpit and composite types.
The usual instruments contained in basic aeroplanes are included and a section on airworthiness and performance enables candidates to complete their study for the examination in flight planning and performance.
Again there are practice questions and answers at the back.