Human Performance & Limitations
Air Pilot's Manual 6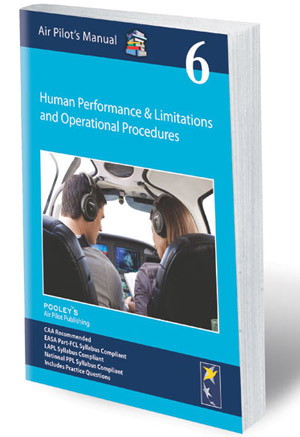 Basic physiology (how the body and senses work) and psychology (how the mind works) form the foundation of this volume.
Additionally it covers decision making, stimulus, stress and sleep, personality and behaviour.
Some basic ergonomics of the modern cockpit are also considered and a section on first aid, safety and survival is included.
Questions and answers complete the book.