Radio Navigation & Instrument Flying
Air Pilot's Manual 5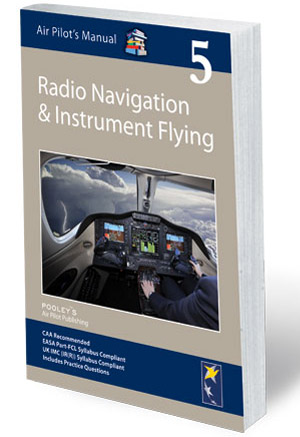 The syllabus topics of Radio Navigation are covered in detail and also the mechanics of instrument flying, assisted with many diagrams. The course for the Instrument rating as well as sub-ICAO instrument qualifications such as the IMC rating are covered.
This book is completely updated to take account of many new techniques and concepts particularly those applying to glass cockpits.
Information on GPS is included with many diagrams and illustrations. Additionally volume 5 contains the information required for the Night Qualification.
A full set of questions and answers is found at the back.